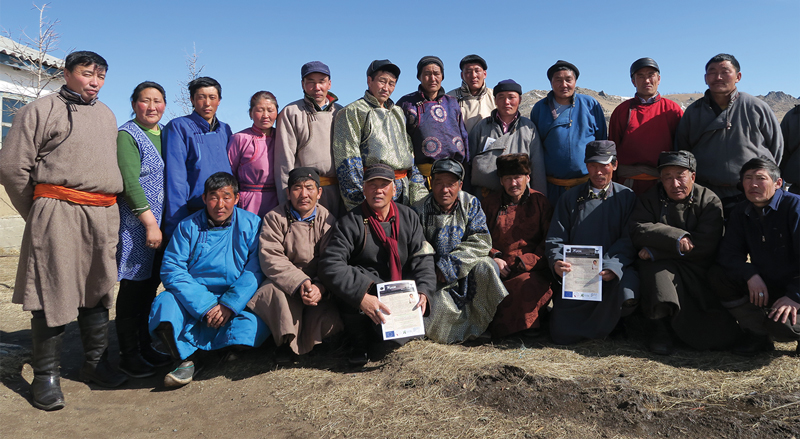 Ar Arvidjin Delgerekh" khorshoo"
"Since its creation and distribution of its Baby Yak Down, the Cooperative "Ar Arvidjin Delgerekh"strives to provide incomes to its herder members, corresponding to the high quality of the fibers produced. The Cooperative has developed business partnerships based on transparency, with spinners and brands committed to fair trade values and also implementing measures for sustainable development.
Our Value
Yaks evolve freely, are monitored at veterinary level and have a natural diet that relies on high mountain vegetation. At the end of winter the animals are subject to veterinary care and from May to June take place the periods of combing and sorting; the logistics of the Cooperative collect the raw fibres and the herders are paid the full value of their harvest for a higher price than the local market. In the second half, during its general assembly, the Cooperative distributes the benefits of the campaign to its members, based on volumes delivered by each.
"Ar Arvidjin Delgerekh "is the first Mongolian cooperative to cumulate at the same time Fair and democratic management philosophy, respect of ecosystems and animal welfare, combing expertise and quality control, export and services for its combed and dehaired Baby Yak down. Professionals of textile have the opportunity to take benefits for their markets of these quality mastered animal fibres and Pastoralists are rewarded for their efforts. .